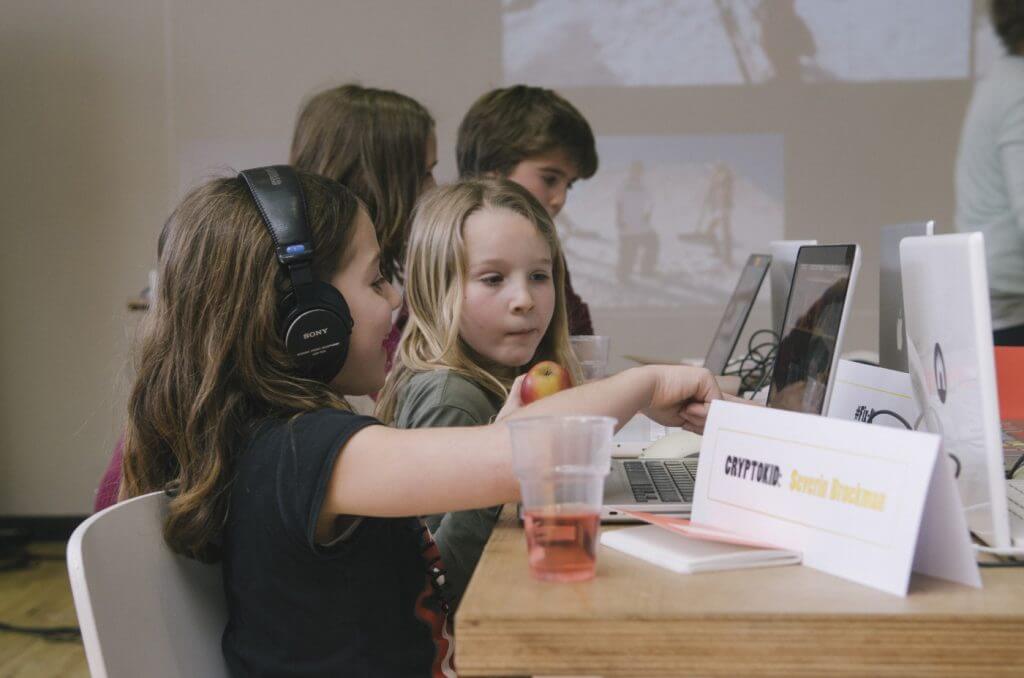 Cryptokids is made as a collaboration between Waag Society, Bits of Freedom and Netwerk Democratie. With this project, we want to make children aware of the principles behind the Internet and the importance of privacy. Since children nowadays live in the Digital Era, the Internet, social networks, and data can no longer be ignored. We find it important that they not only understand these terms but also learn how they can consciously use the Internet and understand the privacy.
After two pilot versions in 2014, Cryptokids will be launched again in 2016. The goal of the project is to develop a curriculum that can be used at school.
What did the first Cryptokids events look like?
During the first Cryptokids events children learned about the internet. How exactly does the Internet work and how is it possible that one can play online games? What is web surfing and can one do that without others knowing or seeing which pages were visited? Can someone else remotely monitor your laptop and how does that work?
Additionally, children were taught how to write in secret code both in real life and on a computer. They discovered everything about secure [asswords and looked at how they can mail secrets to each other without anyone ever finding out. Finally, we hacked together -breaking into a computer! Exciting!
More information about the new edition of Cryptokids will be available soon.
Blogposts:
Cryptokids #2 over datadingen en netwerken
"Best wel eng als vreemden alles over je weten"
Links:
Photos from Cryptokids 2014
Cryptokids is made possible by: